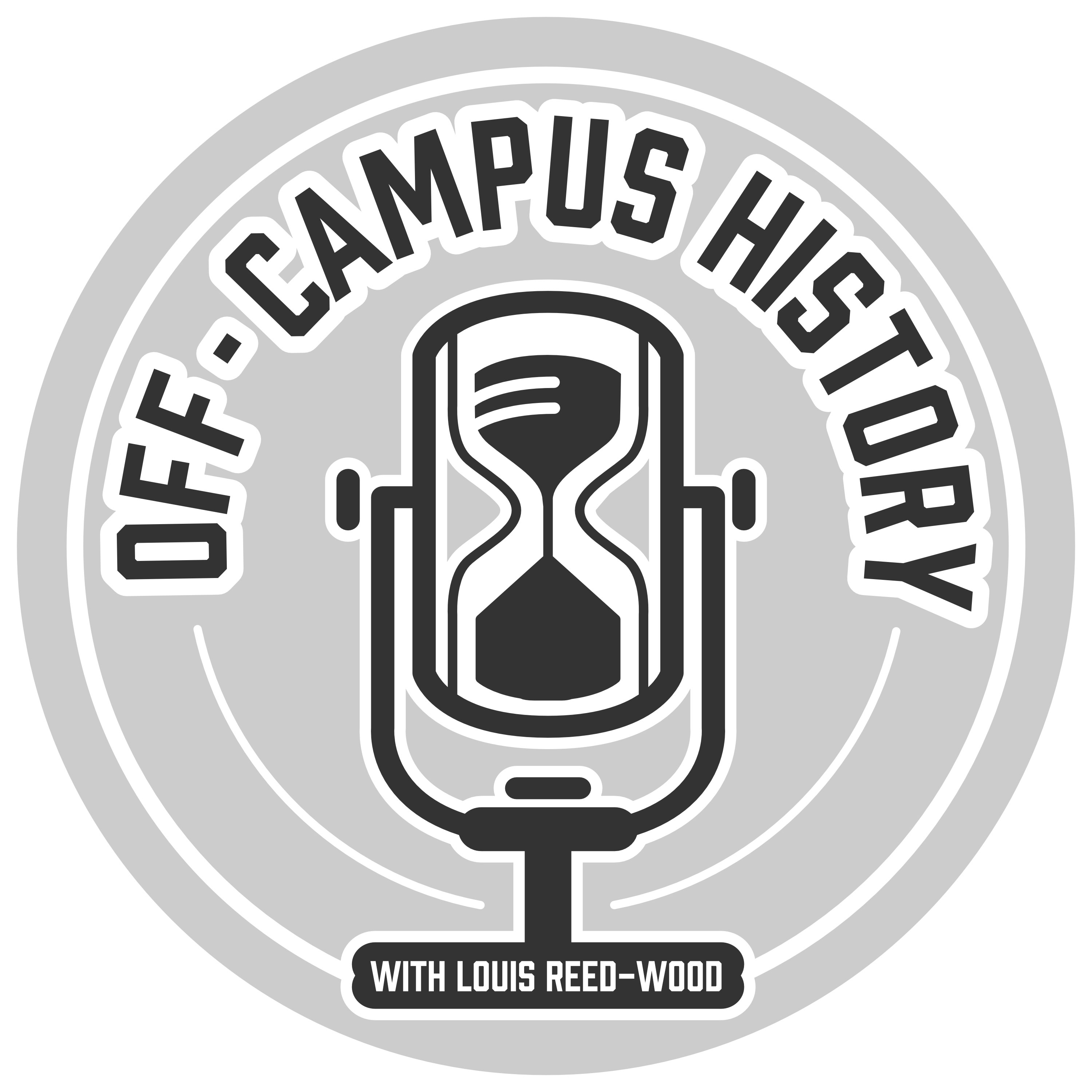 On today's episode, we're not throwing away our shot.
We're talking Hamilton: An American Musical! This Broadway sensation, created by Lin-Manuel Miranda, focuses on the life of Alexander Hamilton, a Founding Father and the first Secretary of the Treasury of the United States. In doing so, the musical also offers an interpretation of the American Revolution, the early republic period, and in some ways, American history as a whole. Miranda has described the show as "A story about America then, told by America now," and the show is notable for having a cast comprised of almost entirely actors of colour, portraying characters based on white historical figures. The musical also foregrounds musical genres, such as rap and R&B, that are more associated with communities of colour.
Miranda's musical first premiered in 2015 and has since become an international sensation, achieving critical acclaim, mass popularity, and financial success. In early 2020, Disney acquired the rights to distribute a theatrical release of the musical with its original Broadway cast, and released it on its streaming service Disney+ in July 2020.
To discuss the show with me, I'm joined by Hana Suckstorff. Hana is a PhD candidate at the University of Toronto. Her main area of research focuses on early modern Italian religion, but she has an additional area of specialization in US history. Hana has taught US history and has given some careful thought to ways that historians can use Hamilton as a tool for teaching students about American history.
For those looking to learn more about this topic, check out Lyra D. Monteiro's article "Race-Conscious Casting and the Erasure of the Black Past in Lin-Manuel Miranda's Hamilton," The Public Historian 38, no. 1 (2016): 89-98, https://doi.org/10.1525/tph.2016.38.1.89. Also check out Renee C. Romano and Claire Bond Porter's edited volume Historians on Hamilton: How a Blockbuster Musical is Restaging America's Past (New Brunswick: Rutgers University Press, 2018). Also worth reading is David Kindy's article for Smithsonianmag.com, "New Research Suggests Alexander Hamilton Was a Slave Owner" (https://www.smithsonianmag.com/history/new-research-alexander-hamilton-slave-owner-180976260/), which discusses some recent research by Jessie Serfilippi.
Also, not related to Hamilton but absolutely worth checking out regardless is https://decima-map.net/. Hana is part of the DECIMA research team and is working on a 3D visualization of seventeenth-century Florence, which you can access on the above site once the project is complete!
--
Podcast logo is made by Instagram.com/nethkaria; intro and outro music by Instagram.com/nelamusica. Follow the show on Instagram (https://www.instagram.com/offcampushistory/) and Facebook (https://www.facebook.com/offcampushistory)! You can also email the show at offcampushistory[at]gmail.com.